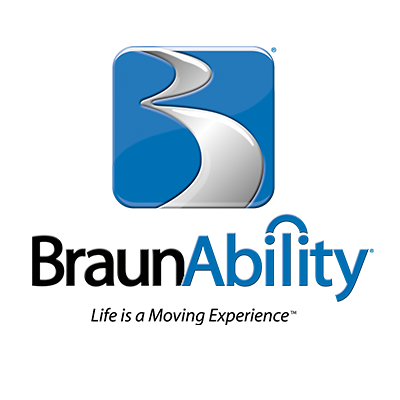 Dodge CompanionVan Plus®
Looking for a vehicle that offers high functionality at an affordable cost? Check out the all new CompanionVan Plus®. Operate this easy-to-use power ramp system at the touch of a button. The open floor plan and removable front seats offer best-in-class seating flexibility. The ramp features 2" side rails for extra security and an 800 pound weight capacity. The ramp can also be operated manually. The CompanionVan Plus® packages offer convenience and quality in a brand new, value-driven vehicle. See for yourself today!
Foldout Ramp
The lightweight aluminum ramp extends to allow easy access to the interior for wheelchairs and scooters. A durable, non-skid, powder-coated finish ensures superior traction, and the slotted surface helps to prevent your chair from tracking debris into your wheelchair van. In the event of power failure, the ramp can be operated manually.
Removable Seating
For those who wish to ride up front or even drive from a wheelchair, BraunAbility® makes it easy: simply unlock the seat base and roll the entire seat out. The seats can be reinstalled into the vehicle just as easily when needed.
Quiet Drive®
Quiet Drive® is a groundbreaking noise reduction technology offered exclusively in BraunAbility® wheelchair vans. Quiet Drive® uses advanced acoustic techniques to identify and then block noise from entering the vehicle cabin, creating a more enjoyable driving experience. Quiet Drive® reduces overall wheelchair van noise by up to 25 percent.
Wheelchair Tie Downs
Each wheelchair van includes a standard floor-track and belt system that secures the wheelchair for transit. An optional retractable belt system is a versatile and convenient option. Independent users can even elect to have an automatic tie-down installed. Due to the wide variety of wheelchairs and tie-down systems available, we recommend that you check with your local dealer to determine which system will work best for you and your wheelchair van.